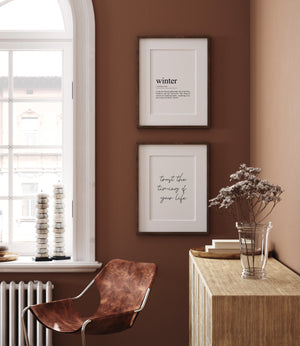 Unique Fun Gifts for Family & Friends
Everyone wants to give the perfect present. But what makes a great gift? Here at Grand and Lovely prints, we believe that the best gifts are the personal ones that truly represent the personality of your loved one. With our selection of individually themed Dictionary Definition Printables and Irish prints, we strive to create personalised wall decor gifts and modern home decor that is sure to make your people smile. 
How does it work ?
Printable wall art is a convenient and cost effective way to style your home. Simply select your designs, add personalisation if you like, purchase and download. The digital files are sent to your Inbox instantly, ready for you to print. 
How do I print ?
You print in the exact same way as you would Digital Photos; At home, instore or online. 
What about SIZES ?
Most all of our prints are provided as PRINT ANY SIZE up to 22x28" or A3. See our FAQ page here for further details.
So it's just
3 SIMPLE STEPS
b u y + d o w n l o a d + p r i n t